If you are using Shopify as eCommerce System and Zendesk in your Customer Service organisation this is already a good fit, also due to the Shopify-App available in the Zendesk Marketplace. It allows your Agents to see customer related data about orders directly within the Ticket.
But there is a lot more you can do to use your customer data and context to optimize your customer service processes.
Use Shopify data to automate ticket workflows
What about using Shopify KPIs to reach the following:
Auto-Prioritize a ticket (i.e. set to high) and run a different SLA if customers lifetime value is higher than 1000 EUR/USD?
Auto-Route the ticket based on customers lifecycle (if order is still in progress route to 1st level, if order has already arrived route to 2nd level)
Route to specialists team based on product-category
Set tag in Shopify if client has at least one ticket with bad satisfaction - use this to generate special customer vouchers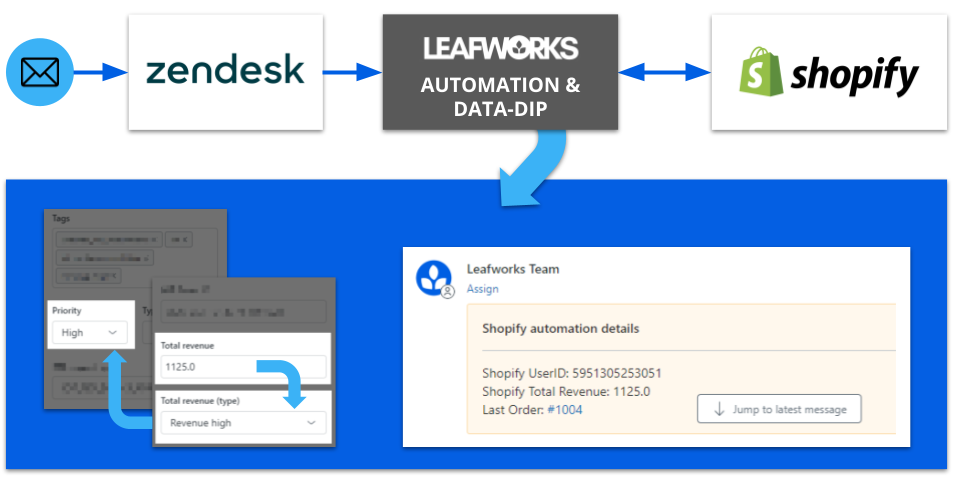 Why?
This is what makes the difference towards your competitors. Use the data you already have/own to reach next-level customer experience.
If your competitors are doing great customer service as you - that makes a normal experience for your client. If you base your customer service on clients journey or value you can again a client forever.
If you want to learn more about this feel free to reach out to us anytime.