Are you using an AS400 as your ERP system and would like to integrate it with Zendesk?
Typical use case:
Identification+Search of the customer
Display of customer details as well as order history
Integration (existing API)
Zendesk requires an existing API (on the part of the AS400) for an integration in the best case.
Integration (no API available)
If no API exists, a direct connection to the AS400 database can be established via middleware and the use of IBM iSeries Access drivers.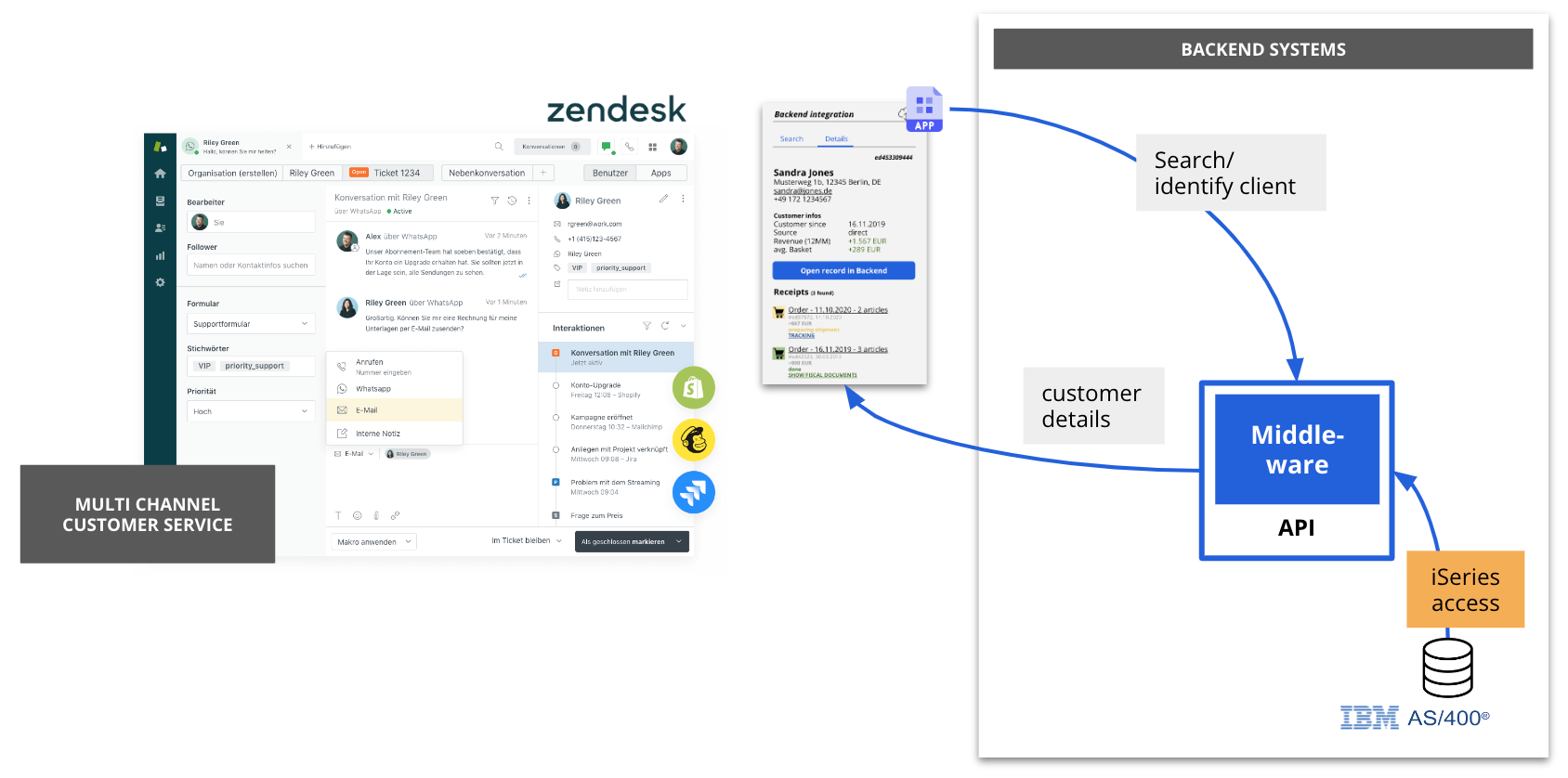 Please contact us to learn more about an AS400 connection.