Case-based emails, such as
automatically generated emails with ticket numbers
emails generated from ERP for clarification cases
...
often have one thing in common - they generate duplicates and often contain a recognition feature within the email or in the subject (see example below with Ticket_ID CAS_1234).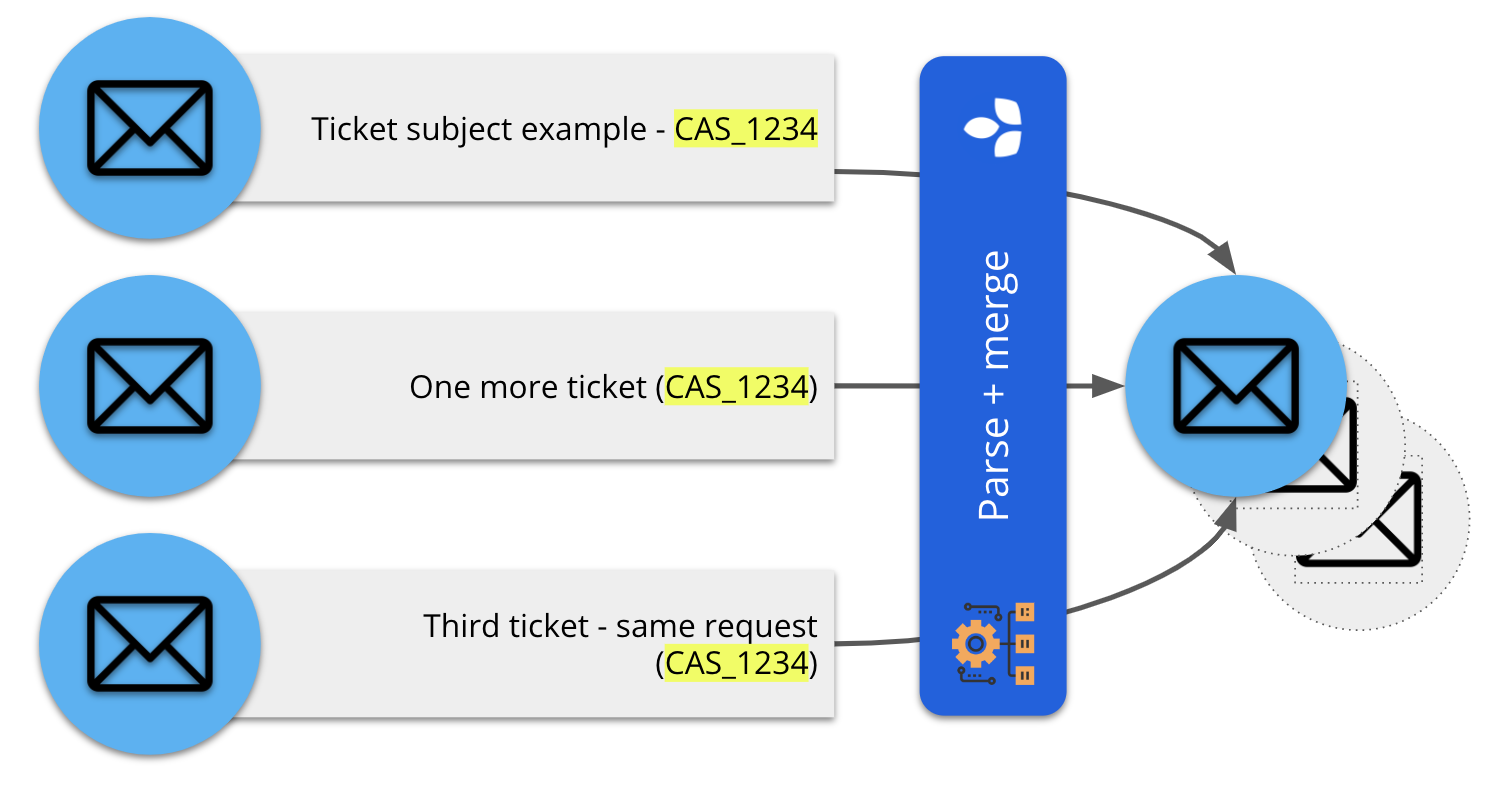 We solve this using our own middleware to reduce the manual workload for recurring tasks.
Please contact us to learn more about pricing.